Technical Support and Repair
Arbortools offers technical support and training on all listed products.  Certain products require very technical support such as the Resistograph, Arbotom Sonic Tomograph while other products require training such as the Air Spade, Cobra Tree Support System, and GRCS – Good Rigging Control System.
Repair and Calibration
Repair and calibration services are offered for all available products.  Warranty coverage varies for each product and Arbortools can help extend that warranty coverage and service on an annual basis.  Contact us for warranty enquiries: [email protected]
Technical Advice
Arbortools has a team of people who are Certified Arborists, Certified Tree Worker/Climber Specialists, Utility Specialists, and Tree Risk Assessor Qualified.  If you need help with interpreting data gathered from a technical instrument,  need help knowing how to install a Cobra Tree Support System, need to learn how to best utilize an Air Spade, or need help with any other topic, please contact us.
Private Onsite Training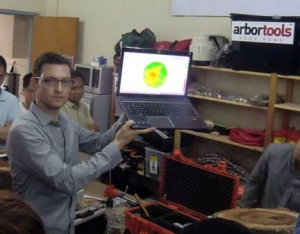 Arbortools offers global onsite training for products.  A qualified representative of Arbortools is available to come to your location for onsite training as needed.
Please contact us with your enquiries: [email protected]
Education Programmes
Arbortools' partner organization is the Institute of Arboriculture Studies (Hong Kong). The IASHK coordinates seasonal education programs each year covering various topics in arboriculture such as soil sciences, advanced tree risk assessment, tree planting/transplanting, best management practices in arboriculture, and many more.  IASHK brings experts and professors from around the world.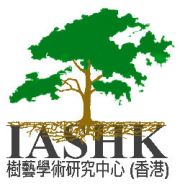 Services
Arbortools' partner organization is ATP: Asia Tree Preservation, Ltd.  ATP offers the following services related to Arbortools products.
Air Spade Service
Use of Air Spade for tree root inspection and assessment, soil decompaction, underground utility inspection, irrigation installation, and many more.
Advanced Tree Risk Assessment Service
Aerial inspection and assessment of trees for tree health and structure as well as use of technical products such as Air Spade, Sonic Tomograph, and Resistograph.
Resistograph Service for Trees and Timber
Use of Resistograph for the evaluation of tree and timber structure by analyzing wood density and potential wood decay (including possible termite infestation)
Sonic Tomograph Service
Use of the Arbotom Sonic Tomograph for evaluating tree and timber structure by using sound wave velocity.
Contact ATP and mention you were referred by Arbortools: