The Rinntech Resistograph® R650 Series
The Most Powerful Resistance Drill Available for Tree and Timber Assessment   .
Capable of drilling even high density tropical trees such as Casuarina equisetifolia (Ironwood)   .
Brought to you by ARBORTOOLS.  Official agent for the Resistograph R650.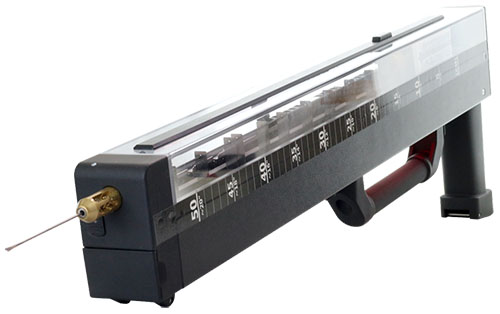 30 Years of Research and Development
Utilized by arborists, architects, researchers, and foresters around the world, the Resistograph R650 has proven to be a highly reliable and useful device for measuring tree and timber structure.
Designed and produced by Frank Rinn, the inventor, the Resistograph® R650 model is the result of over 30 years of research and development.  The R650 model is powerful, precise, reliable, and capable of drilling even high density tropical trees and timber.
Precise. Accurate. Reliable Results
The purpose of the Resistograph® is to measure the correlation of drilling resistance to wood density.  In a recent forest research study, the R650 achieved a .94 R squared correlation of drilling resistance to wood density.  Other resistance drills aren't even close to this level of accuracy.
*R Squared is the term used in scientific research to evaluate the linear relationship between two variables.  The highest level of R Squared is 1.  The lowest is 0.  Ref Wikipedia
The R650 is capable of measuring incipient decay.  This is the 1st stage of decay in wood and extremely important to recognize.  For example, incipient decay caused by Brown Rot can represent as much as 90% wood strength loss.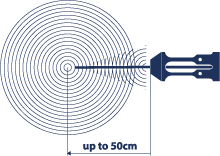 500mm Drilling Depth
Considering tree strength loss formulas, the Resistograph R650 drilling depth of 500mm is enough to evaluate trees as large as 3000mm (3 meters) diameter.
Even with this drilling depth, the Resistograph only weighs 3.9kg. and is easily manageable during drilling.
Wireless Simultaneous Display
The Resistograph can display realtime measurement results on a laptop computer, phone, or tablet while it is printed on the bluetooth printer.
.
.
1:1 Scale Printout for Immediate Comparison
.
.
.
.
1:1 Scale Printout for Immediate Comparison
.
.
The printout is a 1 to 1 ratio sized measurement and can be held up to the tree for on-site visual comparison.  The printer is included.
Each R650 kit includes the phone/tablet android application to watch real-time measurements, but the printout is best for direct comparison in the field.
EASY TRIGGER AND HAND GRIP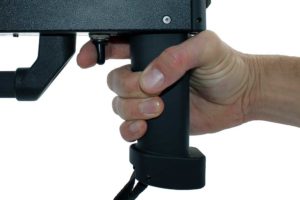 FORWARD     |     REVERSE     |     PAUSE
The trigger control allows for quick and easy forward and reverse thrust and can even pause during drilling.  Fast reverse action also keeps the device safe when drilling near concrete, soil, or metal structures.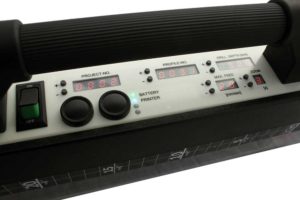 The onboard digital push-button controls can set the project number, profile number, drilling depth in mm, maximum drilling speed, and slow drilling speed.  
CLIMBING HARNESS STRAP ATTACHMENT
The strap attachment located on the back of the Resistograph housing allows for attachment with carabiner to a climbing harness.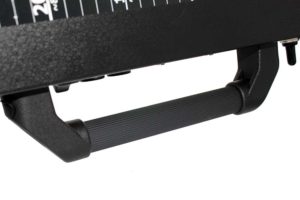 The hand grip allows for safe and easy carrying and upside down measuring when required.
SAFE AND FAST CHARGING LIMN BATTERY
The battery is fast charging and safe for travel on airplanes.  This Lithium ion with manganese battery has high thermal stability and enhanced safety.  Low internal cell resistance enables fast charging within 2 hours and high-current reliable use.  It can recharge 3000 times.
The Resistograph can connect to a phone or table via bluetooth for realtime measurement display.
*R650-SC model – Calibration for absolute wood density also done via phone app.
Proven precision. Clear results.
Featuring high resolution, internal defects can be discovered and recorded.  This includes cracks, incipient decay, advanced decay, cavities, delamination, and even 4th wall compartmentalization.
Training and Technical Support
The arbortools team has 10 years of experience working with the Resistograph. We have held dozens of training courses for clients.
Training
Training can be done either onsite or via video conference call.  One of our experienced technicians can be available to travel to your location for lecture and field training or training can be done remotely.
Technical Support and Data Interpretation
We have a team of experienced people that can help answer any of your technical questions.  Each Resistograph also comes with data interpretation support.  Send your Resistograph measurement results to us.  We'll review them and follow up with our interpretation of the measurements.
Calibration for Absolute Green Wood Density
The R650-Sc (scientific) model comes with an absolute wood density calibration kit.  This allows the user to calibrate the device to further increase correlation between resistance drilling and wood density.  This is highly useful for nondestructive scientific research on living trees.
Starting at 
$7890 USD
Contact us for a quotation in a different currency. 
No hidden costs. No required add-ons
Each model of Resistograph comes with everything required to carry out drilling measurements. 
*Shipping charge may apply
ALL MODELS INCLUDE THE FOLLOWING:
Resistograph Unit

500mm Drilling Depth

Bluetooth Printer

2 Batteries

Tool Kit

Drilling Needles

Thermal Printer Paper

Hard Carrying Case and Strap

DECOM Professional Software

Phone/Tablet Android Software

Automatic maximized drilling thrust

Internal memory storage for 10,000 x 50cm drillings

Warranty

Technical Support and Data Interpretation Support

* Some models include additional features
Choose Your Model
Each model is slightly different. Please have a look at the descriptions below and contact us to request a quote.
Click "Request a Quote" above to see all the details of the model and to request a quotation.

Also watch this video for more details about the Rinntech R650 model:
*Frank Rinn is inventor of the term and owns the registered trademark Resistograph® in the following countries:
Australia, Belgium, Bulgaria, China, Cyprus, Czech Republic, Denmark, Germany, Estonia, Finland, France, Greece, Great Britain, Hungary, Ireland, Italy, Japan, Rep. Korea, Croatia, Latvija, Lithuania, Luxemburg, Malta, Netherlands, New Zealand, Norway, Austria, Poland, Portugal, Romania, Russia, Singapore, Sweden, Switzerland, Slovakia, Slovenia, Spain, Turkey, United States of America (USA).